Why Choose a Website Design Company
Comments Off

on Why Choose a Website Design Company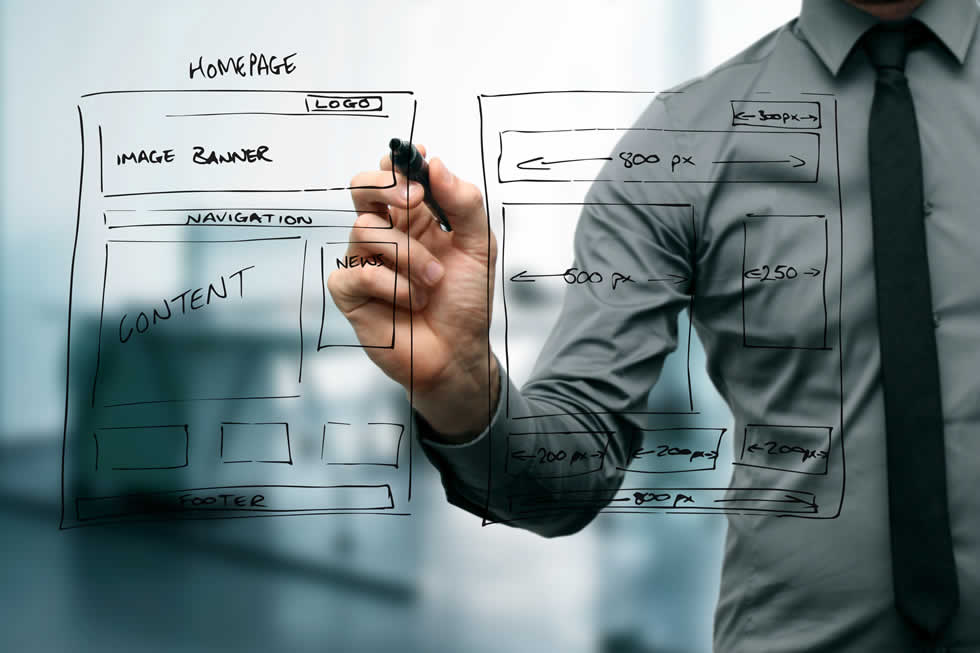 From a local plumber to a multimillion dollar international company, the one thing that most businesses have in common is the need for a website and a website design company. To have an online presence to either attract new customers or enhance the brand and experience for the existing ones. Having an online visibility is critical now, with more and more consumers heading onto Google and searching for what they want, rather than spending hours hunting around the high street or speaking to other people for recommendations. Basically, to be online is no longer something that is just a nice addition to your overall marketing, it is now one of the first things you need to consider when launching a new company or pushing forward with an existing one.

More and more people head online to get what they want in the age of smart phones and tablets, so if your company does not have a website or has been reluctant to hire a website design company to build one, just imagine how many potential customers you are missing out on. So, why are people sometimes reluctant to go to a website design company in the first place? I am sure the answer will vary from person to person when you ask this question, the most common answers will often revolve around price or simply not knowing who to go to when they are so many website design companies in the surrounding area. Quite often, not knowing how much something is going to cost or who to get to do it for you are the key elements that either stop people moving forward with a website, or lead them to believe that it might be better to do it themselves.
Although many people and businesses around the country do indeed make their own website and in fact are probably very proud of it, I think it is important to ask how many would also mend their own car if it was broken or would fix a boiler should it go bang on a winters evening. The point I am making here is that, yes, you can probably do something that works, but by employing an experienced and website design professional, you would be getting something that really works and works going forward. When it comes to using professional people to do certain jobs, the reason we use them is because they know their own industry and they know what to deliver to get the best results for consumers, and whilst many of us probably think we can knock up a quick website and business will start flowing through it, the reality is we normally end up with something that looks poor and not only does not get any traffic, but we are also too embarrassed to show any potential customers because it really does not match the standards of our firm.
A website design company has many benefits.
Paying someone that offers value is always something to think about, because not only would using a website designer mean you are going to get a look, feel and operating system that you love, but they also bring with them a wealth of experience that can mean your website is not just a pretty thing to look at, but that it also gets you business. These days, just having a website is not enough, you need to know how to get it ranking in the search engines (SEO), how to use it with Social Media, how to promote it via Pay Per Click and also some general help with your online marketing, and whilst a website company might not know everything, they can help you where they can and often put you in touch with others that might know more. An experienced website design company will have been there and got the t-shirt, hat and coat, because they will know far more about what makes a good website than most others. Just having something that looks good is not enough, you need to have something that is optimized, offers the user an easy navigational experience, is responsive and generally covers a lot of bases that all lead towards websites that work. Design, coding and delivering are three elements that come together and push towards a good end result, which is why they will often sit down with you and plan your approach before starting any work, as they want to get it just right just as much as you do. So, if you are thinking of getting a website but still have doubts about just what a website design professional company can do for you, draw up a list of what you want from your new site or a specification document and go and speak to a few, because they least you will get is advice, but the most you will get is an online presence that could literally transform your business.
If your business new a new or redesigned website, Ditibit can help! We offer many SEO strategies to help build your online presence and been seen in the search engines.
Share post: