4 Simple Signs It's Time for a Website Redesign
Comments Off

on 4 Simple Signs It's Time for a Website Redesign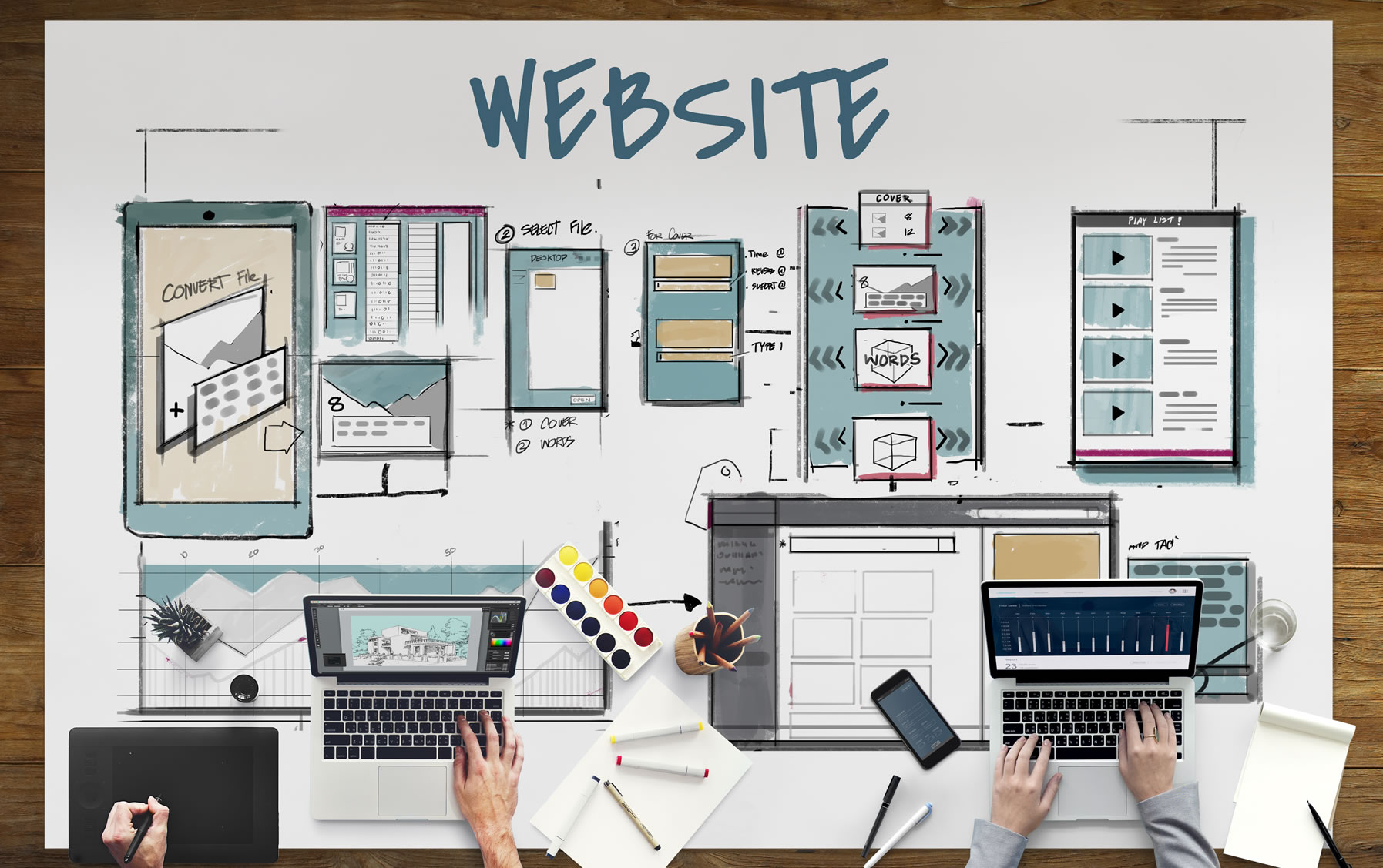 Is Your Website Outdated?
The average lifespan of a well-designed website is 3-7 years.
Your website really is the most important element of your digital strategy. Yep, maybe even more important than your social media profiles. We could also argue that a website is one of the most important components to your business, full stop. It not only showcases important information about your products, your team and business story but is also where your potential clients get a real understanding of how you present your business to the world and, ultimately, make a decision to contact you (or not as the case may be).
Many companies have a web presence, many are incredibly outdated. Just as cars, fashion and styles evolve, so do websites. In fact it would be fair to say that websites and technology change at 10 times the pace of everything else around them. If your website is dated and you are using dated communication strategies then it's highly likely that you are losing customers. Why? Because we trust web sites that are clearly being looked after and loved, more so than websites that look like they haven't been touched or updated for weeks/months/years. As my Grandma used to say, 'if you see dust you can't trust.'
We will shed light on the clear signs you should look for to determine if it is time to give your website a fresh new look.
1. Your Website Is Not User-Friendly
88% of online customers are less likely to return to a site after a bad experience and its simple to understand why. Your website has about 4 seconds to make an impression before users hit the back button.
It's 2018 and your prospects are likely to have seen thousands of websites. They are used to fast load speed, intuitive navigations and sleek design that clearly communicates your business offering.
Most businesses have a large and diverse product/service range and want to communicate with 'everyone'. It's very easy to try and showcase 'everything' you do, which can be overwhelming for visitors and water down your core offering. If your website makes it tough for your user to discover content and a headache to understand your offerings, you have not only left a poor first impression, your prospect will likely bounce off your site never to return!
2. Your Website Looks Dated
If your website is over 4 years old, you are likely lagging behind in design trends. Yes, 4 years is a long, long time in the web world and, when your website just keeps working, it's easy to put a redesign on the back burner.
It's worth considering our thoughts and the actions we take when we buy something from a physical store.
Store A has the lights on and the door open. The floor is clean, the shelves neatly stacked. The attendant is helpful and they stock a good range of associated products.
Store B has a single light on and the door is shut. We're unsure of whether it's open or closed. When we decide to go inside the shelves are nearly empty and we can't find the store assistant.
Your website is often the first impression people have of your business. Would you let dirt collect on your windows? Would you let the paint chip off? How about that door handle that people can never open?
Have you compared your site to your competitors lately? Do you get a feeling of intense anxiety thinking about it? Let's face it, markets these days are incredibly competitive and when combined with the fast paced, ever changing landscape of the web it can be easy to find yourself left behind, toting a website that looks like it hasn't been touched since 1999 (even if you just built it five years ago). The good news is (if you find yourself in this situation) there is never a better time for a redesign than now!
The wonderful world of the web has progressed and the fight to capture your prospect's attention is only getting more intense! From hand-made illustrations and page motion animations to dynamic gradients and responsive logos, business websites need to be fresh, memorable and, if possible, aspirational. Despite what they tell you most purchasers/clients make emotional decisions as opposed to logical decisions so it's important to be visually appealing.
An updated and modern design isn't just for show, it is one of the key factors in your customer's purchasing decision.
3. Its 2018 and Your Website is Still Not Responsive
Just kidding, no shame here. We won't judge! But we strongly encourage you to get a responsive site!
This is one of the most important, if not THE most important aspect every website should have, and it is one of the most overlooked. The fact is that mobile usage is quickly outgrowing desktop usage or at the very least is on par. As users surf the web on mobile devices and tablets, it is no longer acceptable to have a site that isn't viewable or provides a poor user experience on a mobile device.
Nothing might be more annoying than exploring a site where you will need to use your fingers to enlarge each page to read the text or having your thumb constantly clicking on the wrong link!
Having a mobile and tablet-friendly website is important in capturing and converting a huge chunk of traffic that visits your site on the go. Last but definitely not least, search engines favor responsive websites. If your website is not responsive, the odds of your company showing up in search results have decrease significantly.
4. You Want To Stay Competitive In Your Market
Having an updated website sends a message: Your company is healthy, forward-thinking, and ready to take on new customers. Good companies evolve and grow over the years and your website is the best way to showcase who you are. If you use modern website design elements to tell your story, you're more likely to engage your audience and leave a strong impression. If you find yourself jealous of your competitors website, it may be time to start looking into a redesign.
Redesigns are not only about making the website "look better," they are about helping you convert visitors into customers. While a beautifully designed website is great, without function, form just becomes an obstacle. When redesigning a website – make sure you are spending just as much time focused on user experience and functionality as you are on the aesthetic of your site.
Still not sure if you need a new website? Ditibit can help!
Let us take a look and perform a quick audit of your site. We'll give you our honest opinion on what your sites got going for it and where it could use some improvement. If it's got nothing good going on, we'll put it to you gently and then show you how great your website could truly be.
Share post: